Adjusting gain
With
PRO
you can amplify the volume when the necessary conditions are met:
Video or audio content is loaded with cross-domain policy (CORS).

Player launch initiated by user.

In the Audio / Volume / Gain settings you can set the required ratio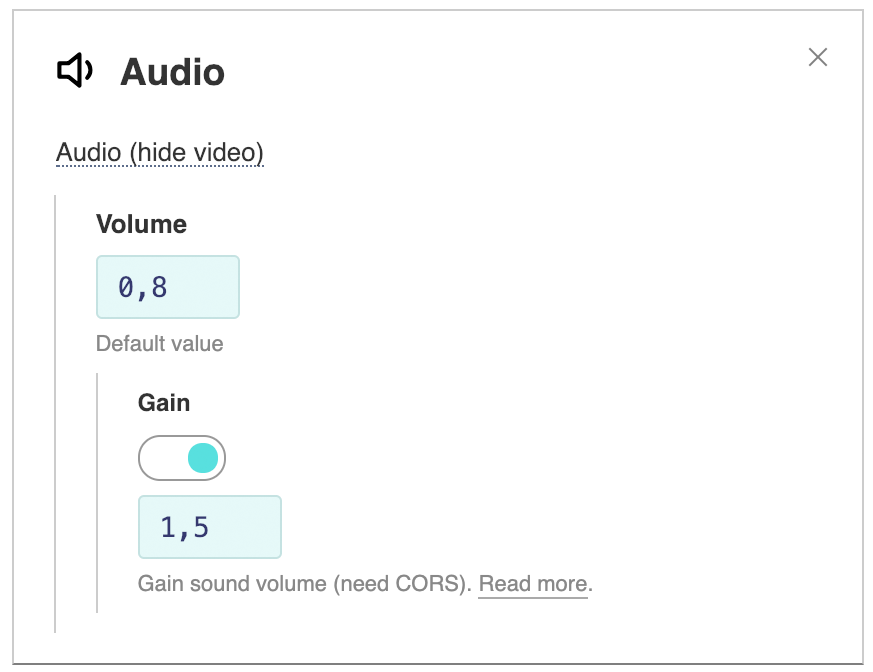 Audio gain management requires
cross-domain permission
if content is loaded from another domain. Files may require server configuration — the header should contain
Access-Control-Allow-Origin: *
and the
Services / Cross-domain (CORS)
option is enabled in the settings. If the video plays muted, then something is wrong with the cross-domain policy (look in the browser console). For HLS and DASH streams everything is usually already set up and no manipulations are needed.
---