Fullscreen in landscape orientation
The option 
Settings / Mobile / Fullscreen in landscape orientation
monitors the rotation of the mobile device and automatically switches to fullscreen in horizontal position, if the browser allows it.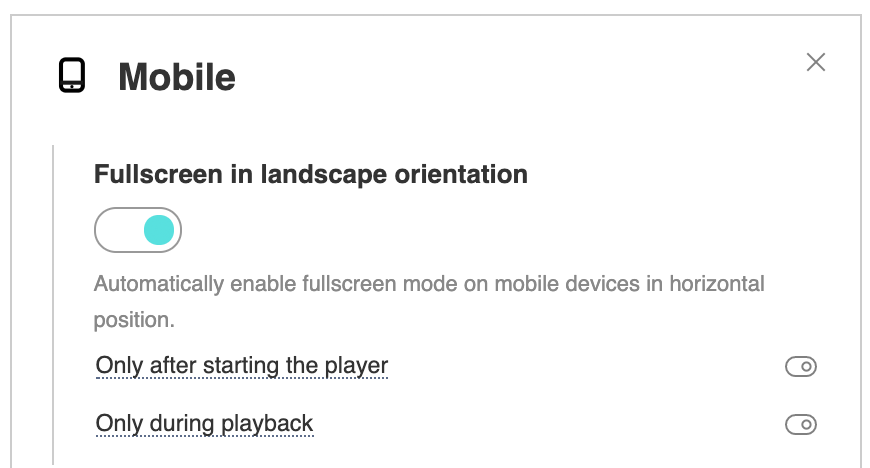 Features
The option only works in mobile browsers on phones / tablets that allow such actions. Browsers allow this action for a short time after the user touches the player. If the user rotates the device later, the player will not switch to fullscreen mode.
By default, the option will not work if the player is not already started or is paused (can be changed in the settings).
The player returns to normal mode when the device returns to the vertical (portrait) position.
The option will not work if the device is already in landscape orientation.
---