How to hide player elements depending on the situation
You can hide any element of the player in the player settings. In the
PRO
there are many options that allow you to implement any logic. You can include them in any combination.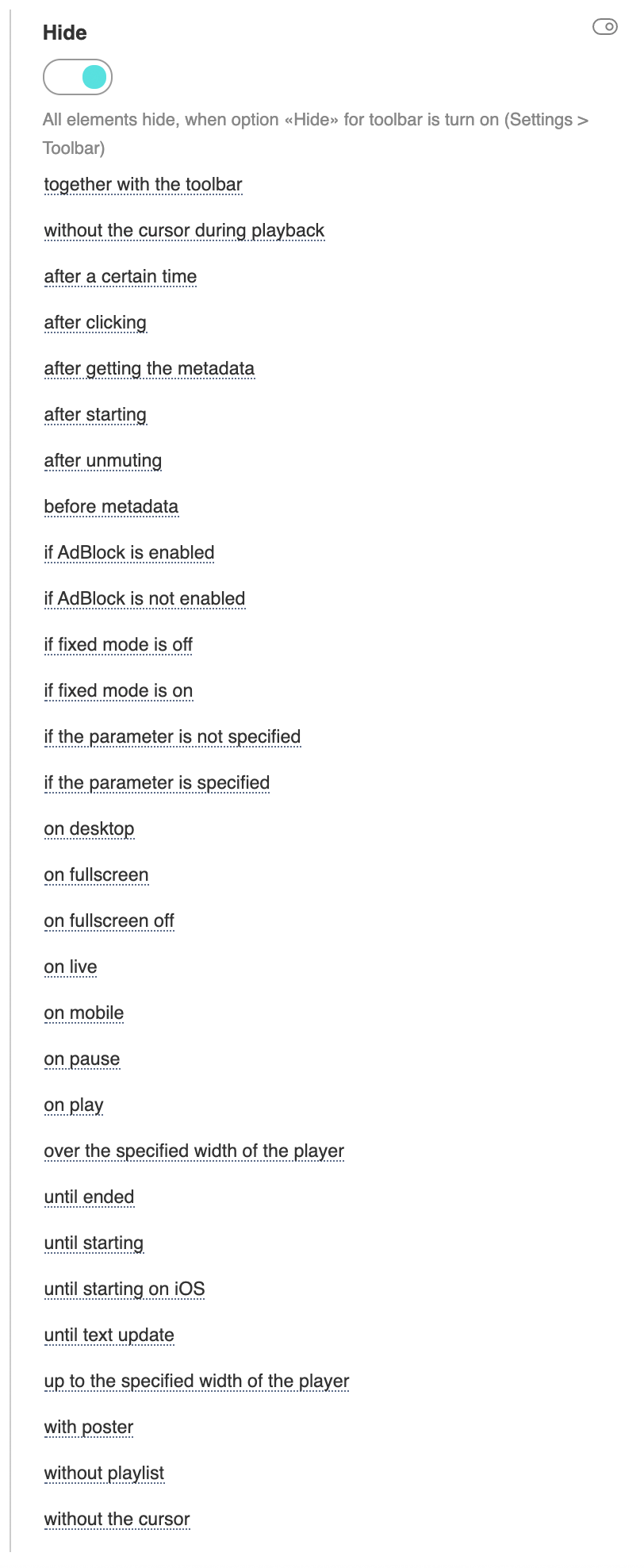 You can hide the element in the code if you enable the option if the parameter is specified and specify the invented name of the variable.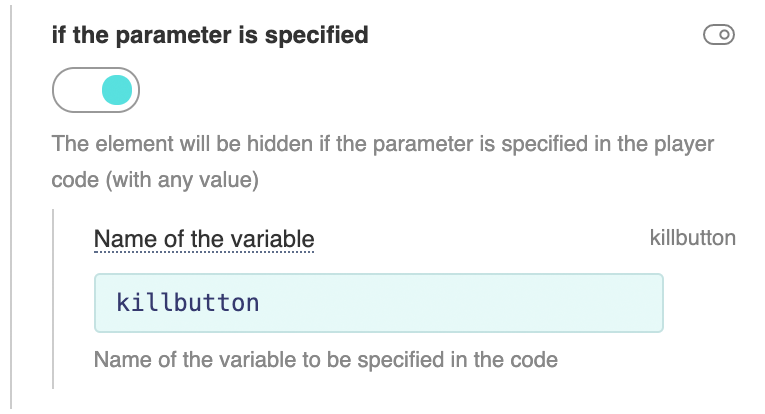 If you specify this variable in the code, the button will no longer be displayed.
var player = new Playerjs({id:"player", file:"video.mp4", killbutton:1});
---