Mid-rolls
Mid-roll
is used when an ad is played in the middle of a video.
To launch an enabled ad campaign as a mid-roll you must specify the Time in seconds or a percentage of the playback duration.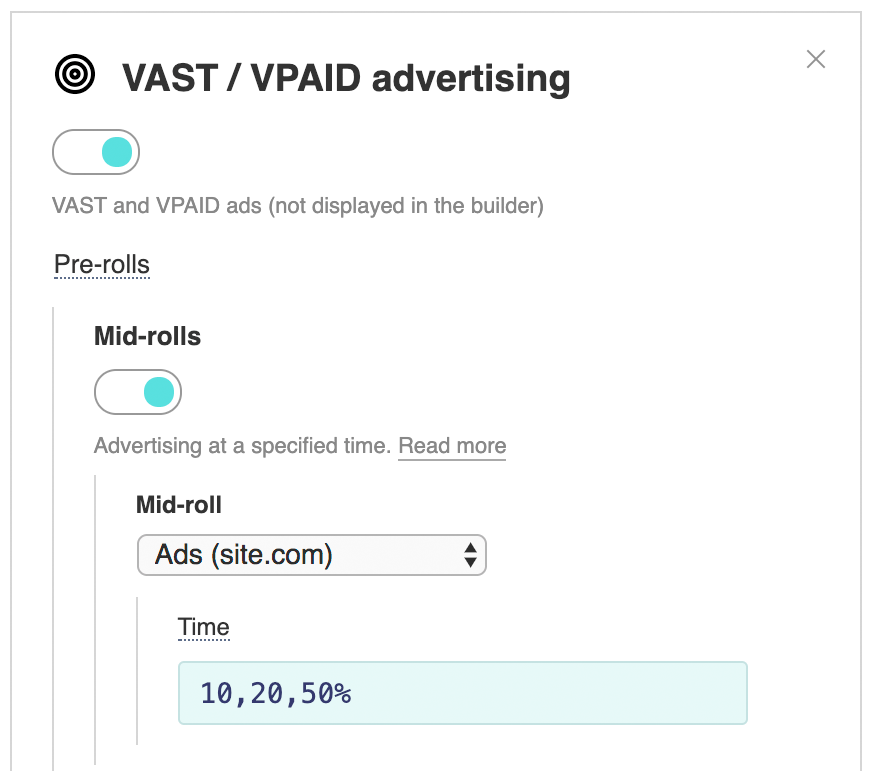 In this example, the mid-roll will start at 10 seconds, then at 20, and in the middle of playback (50%).
When you rewind to the end of the video, all the mid-rolls will work. To avoid this, enable the Activity Interval and set the value in seconds
---