Native controls
You can enable native controls for mobile platforms in the builder
Settings / Mobile
after starting the player or in fullscreen mode. In native mode the player's control panel switches to the system interface and all non-standard elements (playlist, subtitles, etc.) become unavailable.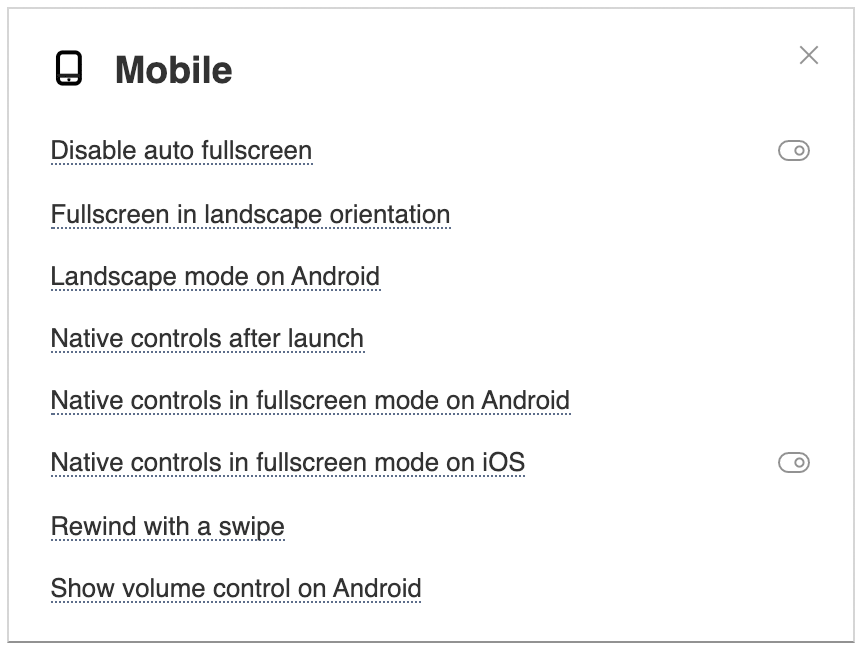 In PRO you can configure more options separately for different mobile platforms.

Native controls on iPhone
The native interface on iPhones in fullscreen mode is enabled by default. This is due to the lack of support for the requestFullscreen() command on iOS (except iPads). Only the native interface is possible in fullscreen mode or the player will stretch over the entire screen area with the exception of browser elements.
---