Native controls
You can enable native control buttons for mobile platforms in the builder
Settings / Mobile / Native controls
After launching the player toolbar (bottom controls) will switch to the default interface which is built into the browser.
In
PRO
, you can configure this option separately for different platforms.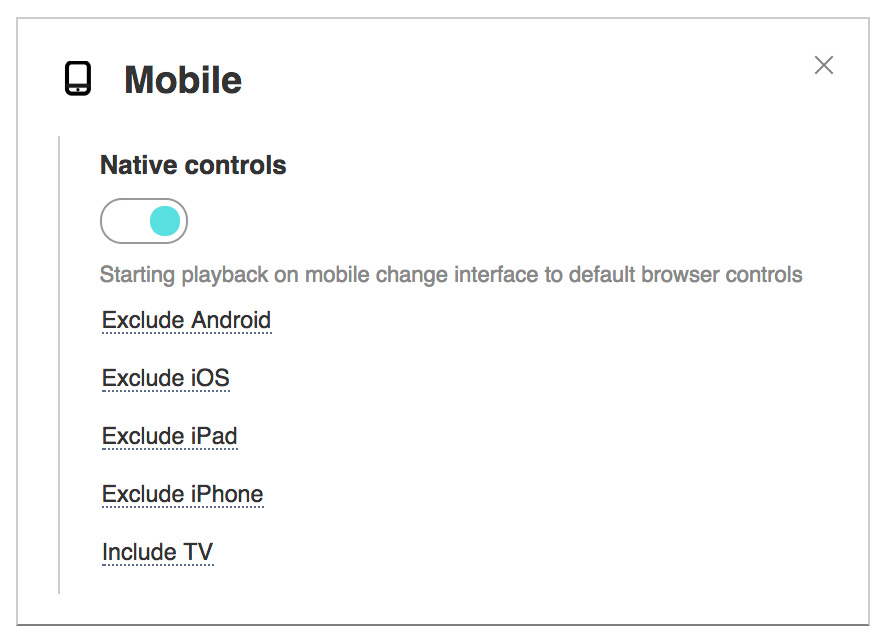 Please note that switching to full screen by pressing the standard button all non-standard elements (playlist, advertisement, subtitles, etc.) will be unavailable.

---