Dropdown list of settings
By default the settings menu is opened by clicking on the icon, but you can make a separate select list using 
custom element
 as any graphic icon or text.
Text element

To create such select list instead of an icon, you need to add custom Text element


Then you need to associate this element with the settings whose value will be displayed (quality, audio, subtitle or speed). To do this, you must specify in the Action field the number of this option from Settings window in the format settings#N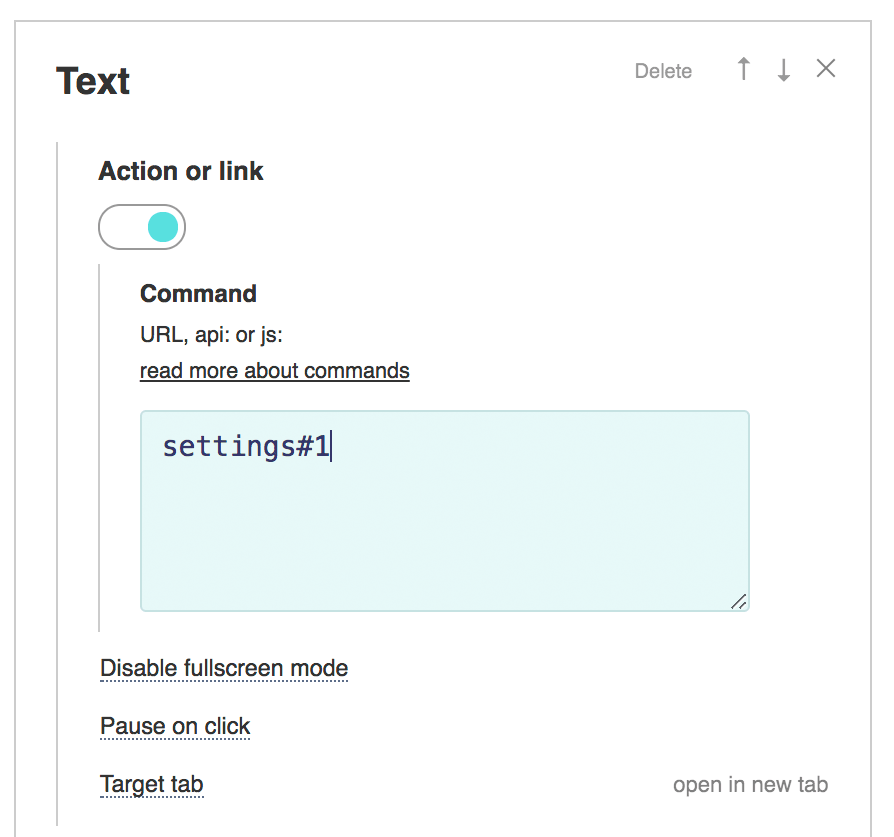 The settings#1 indicates that the element is connected to the first menu item. You also need to disable here the options Pause on click and Disable fullscreen mode

To make the drop-up list compact, you can disable the option Mark and enable the Don't show header

Try this template for example.

Graphic icon
You can also make a separate graphic icon that will open the menu and immediately show the desired list of options. For example, subtitles.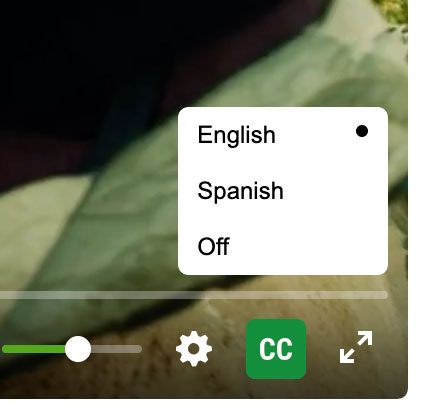 You need to create a custom element of type SVG and select the desired icon in the library. Then you need to specify in the Action / Command field a link to the desired section of the menu in the format settings#N. By default, subtitles are enabled in the third menu item: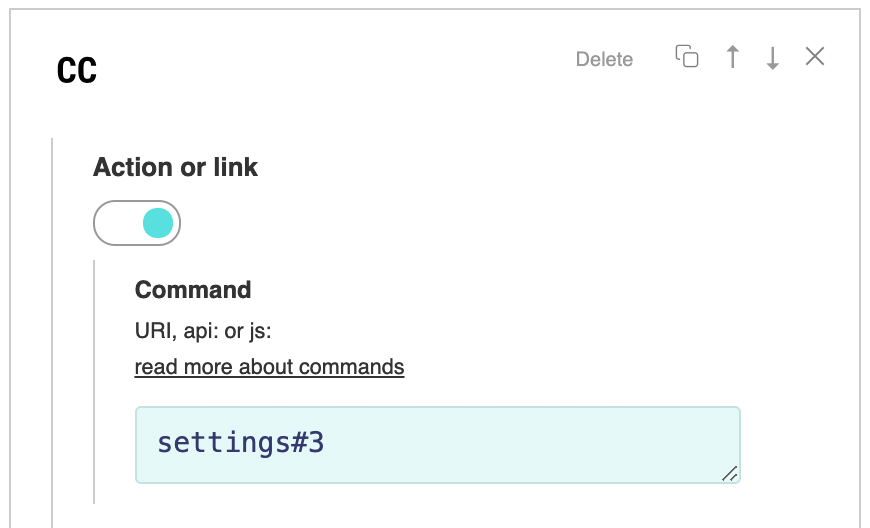 In the same way, you can make a separate button for switching quality, speed, audio tracks, etc.
---