How to make the settings switch
You can configure the settings switch (for example, for looping playback) in the player interface. To do this, add a
custom element
with the SVG switch icon from the library.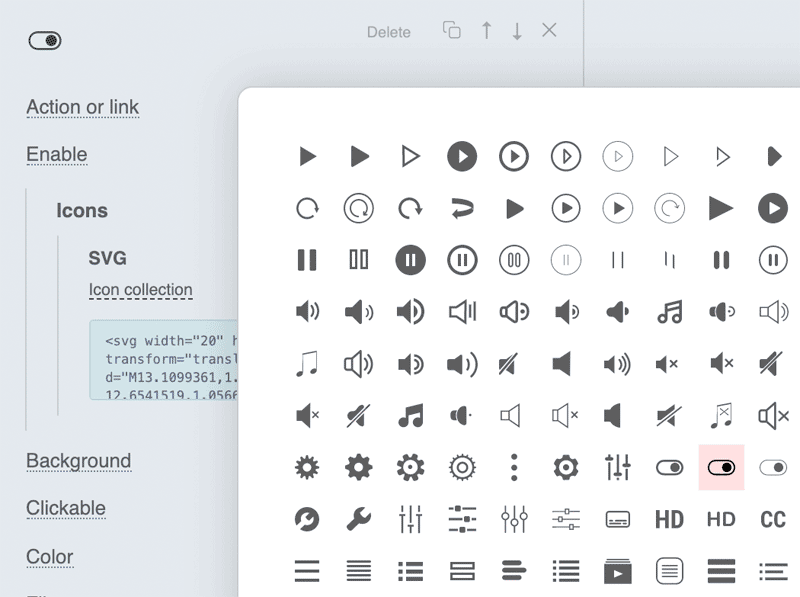 As an action you must specify the command to switch a specific setting:
looping the file playback api:loop,0/1
looping the playlist playback api:playlistloop,0/1
autoplay the next file in the playlist api:autonext,0/1
random playback api:shuffle,0/1
The same commands can be used for the context menu.
You can see an example of such switches in this template.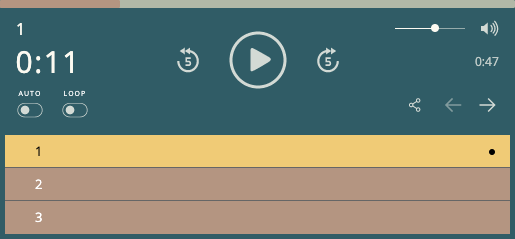 ---