Cloud hosting for players
Cloud hosting makes it easy to update your player with a single click. This method also allows you to use the player in the site designers of Wix, Tilda, and others.
Attention! Due to the increase in violations of the rules, cloud hosting will be available only for PRO and Enterprise users from 1.1.2022 (all saved players will remain working). Please do not publish content that violates the copyrights using this service. If you use a website builder without the possibility of local hosting and do not violate copyrights ‒ please, write to us.
How to save the player in the cloud
You can find Save to cloud option in the builder menu.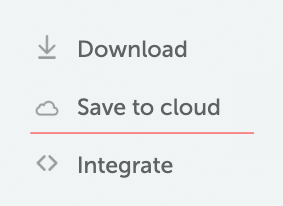 After saving you'll get a link to the player script.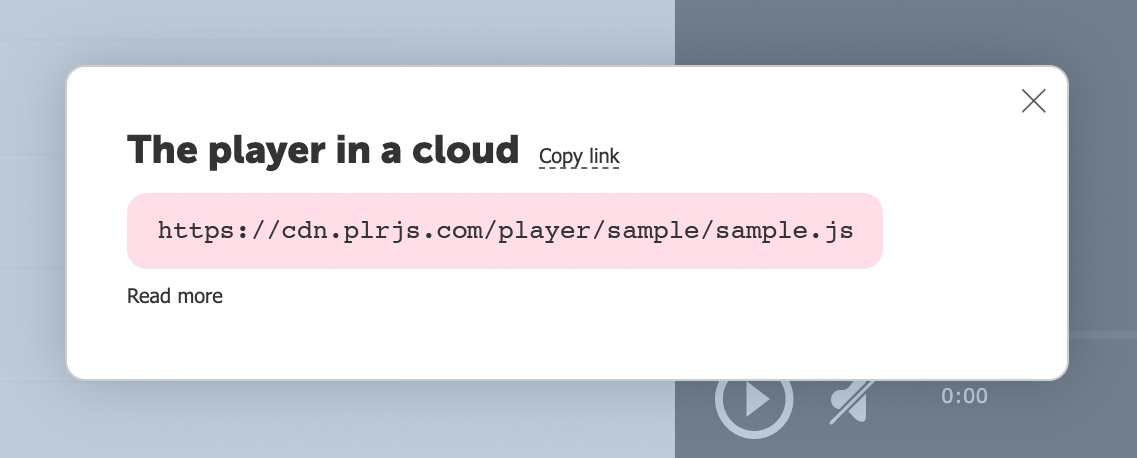 You can copy the link to this script and place it on your site as usual.

Using an iframe (recommended for site designers)
You can use the easiest way to integrate the player via iframe. The link to the frame will look the same as the link to the script, only the extension .js should be replaced with .html
<iframe src="//cdn.plrjs.com/player/XXXXXX/YYYYYY.html?file=//plrjs.com/sample.mp4&title=Title" type="text/html" width="640" height="360" frameborder="0" allowfullscreen=""></iframe>
Features
---