Plugin for WordPress
https://wordpress.org/plugins/playerjs/
Tested in WP 5.2, updated 12.05.2019 (v. 2.7)
Setup
The easiest way to install the plugin is through admin WP (easy to find by name).
You can also download the archive from the link above, unpack, upload it in Wordpress to the Plugins section and activate.
The player created in the constructor is uploaded to the wp-content/plugins/playerjs/ folder and specify the link in the plugin settings.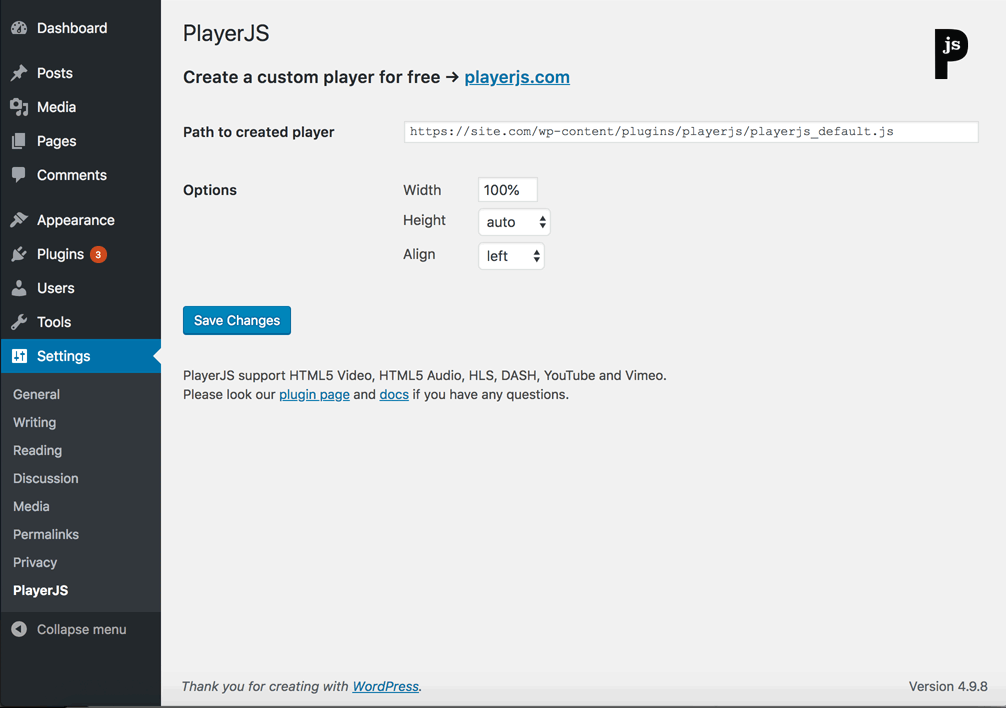 Also in the settings you can set the default player size and alignment.
How to embed player on page
Use a simple shortcode:
[playerjs file="URL"]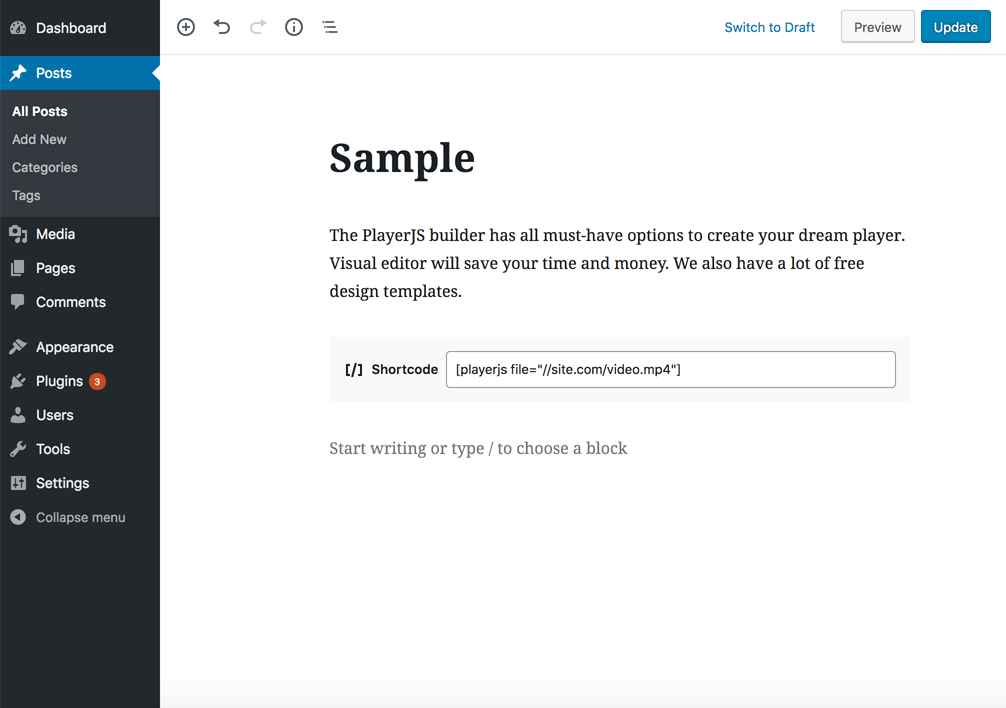 By default, the player stretches over the entire width of the space. You can set your sizes in percentage (50%) or pixels (500).
[playerjs file="url" width="50%"]
If the option Aspect ratio is set to value container size, you need to set the height.
[playerjs file="url" width="50%" height="300"]
You can set alignment with the align parameter (values: left, right, center) and margin.
[playerjs file="url" width="50%" align="center" margin="20"]
Similarly, you can add a poster, subtitle and specify a title.
В редакторе TinyMCE, который был основным в 4 версии WP есть специальная кнопка PlayerJS, при нажатии на которую открывается окно для быстрого создания шорткода плеера. Старый редактор можно установить и в 5 версии Wordpress

In old classic editor from WP 4 you can find the PlayerJS button for quickly creating a player's shortcode. The old editor also can be installed in WP 5.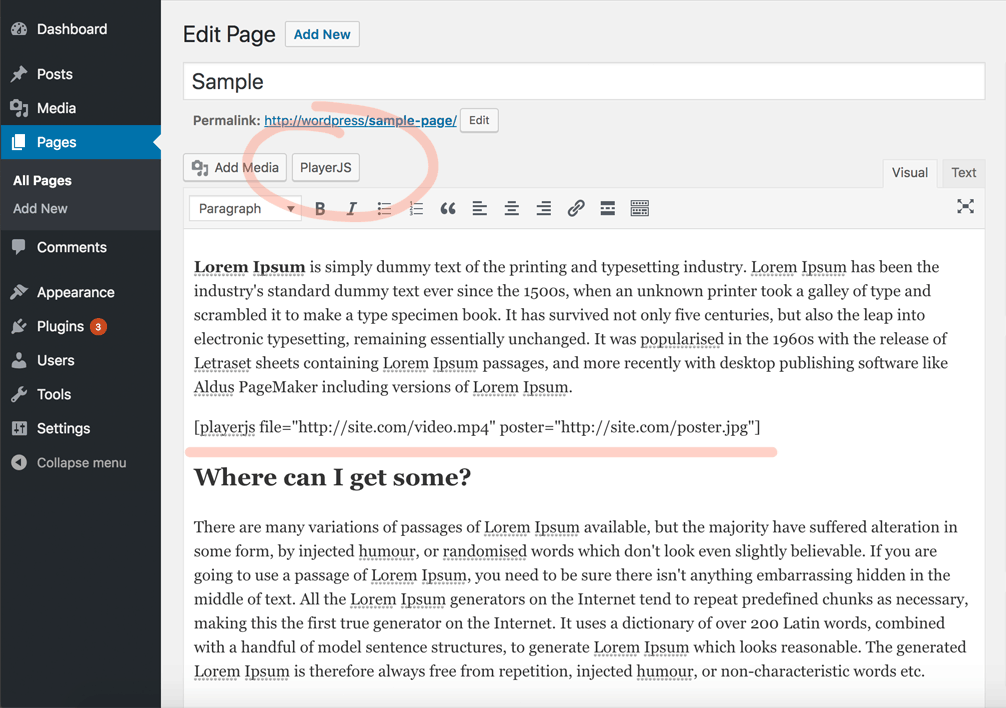 To edit the code just select it and click on the PlayerJS button.
---