Second stream
This module allows you to add playback of the second stream (for example, from another camera). Clicking on the picture of the second stream instantly swaps the streams.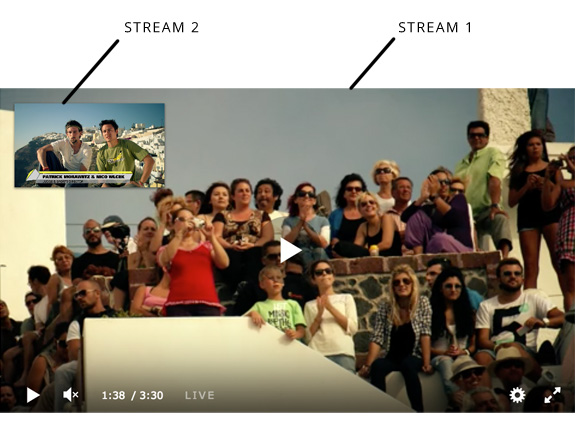 This plugin can be enabled in PRO, you can configure dimensions, location and other parameters.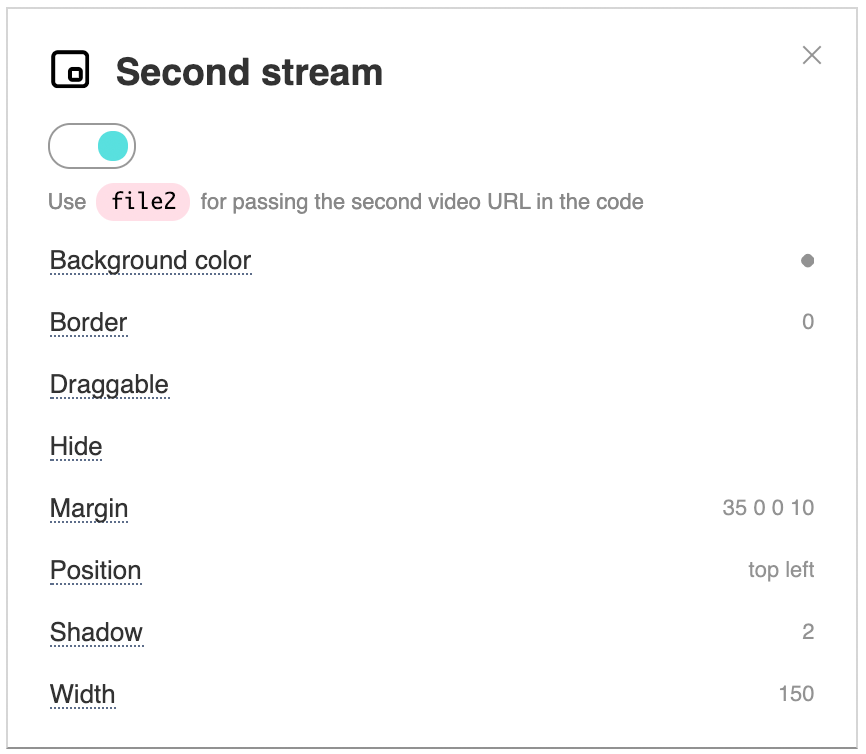 You can also enable the ability to drag the second screen.
Streams can also be switched by custom button. Please use the following command:
api:switchpip,0/1
The JS API also has a pip command for hiding / showing the second screen.

---