Volume
You can set the volume level in
Settings / Audio / Volume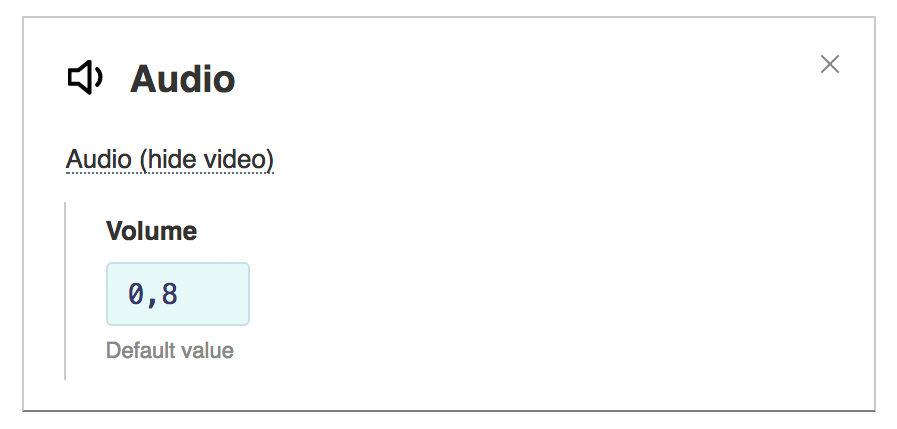 The volume change is automatically stored in the browser, so the value is saved the next visit. You can turn off volume storage in Settings / Memorizing


Separately you can turn off the mute storage.
Volume of advertising
By default video advertising has the same volume as the main content, if the advertiser does not technically interfere with this. In the Enterprise version there are additional settings for controlling the volume of advertising (you can set the volume of advertising a specific value, or enable the option to turn on the volume only on hover).

Volume on mobile
On iOS and Android the volume is adjusted on the device itself, so the volume control bar is automatically turned off.
---