Fly player
Native mode 
Picture in picture
 switch video to the floating window and place in the corner outside of the browser.
This works in all modern Webkit based browsers:
iOS Safari 9+
Mac OS Safari 10+
Chrome 69+
Edge 79+
Opera 56+
How it works
You can create custom element with command api:pipwebkit. This element will only be displayed in browsers where such functionality is supported.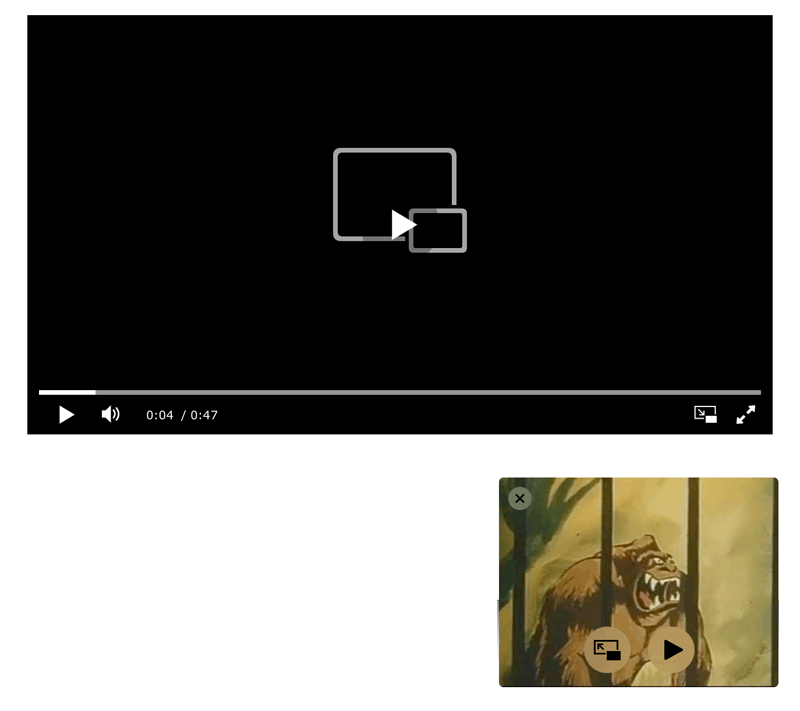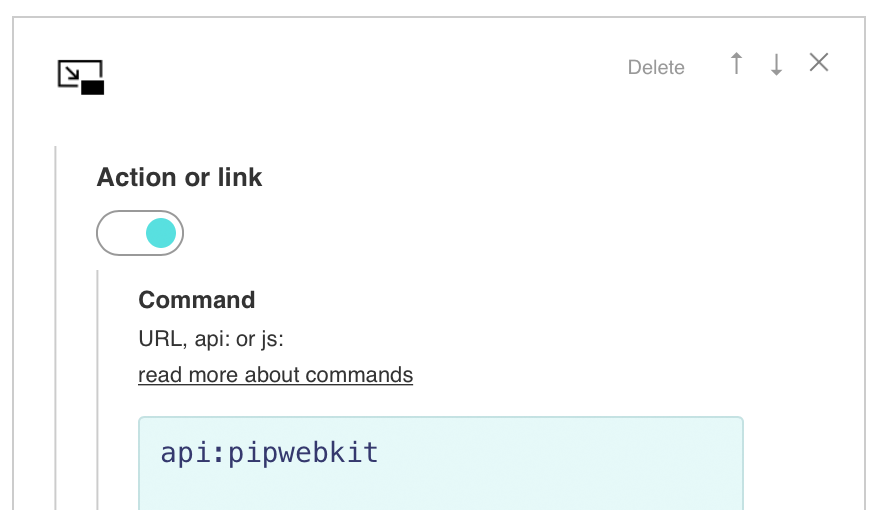 This option is available in PRO
An example can be found in the templates.
---