Floating player
With the
PRO
in visibility plugin you can enable a fixed position when a player leave the screen. A player moves to the lower or upper corner of the screen when it comes to invisible.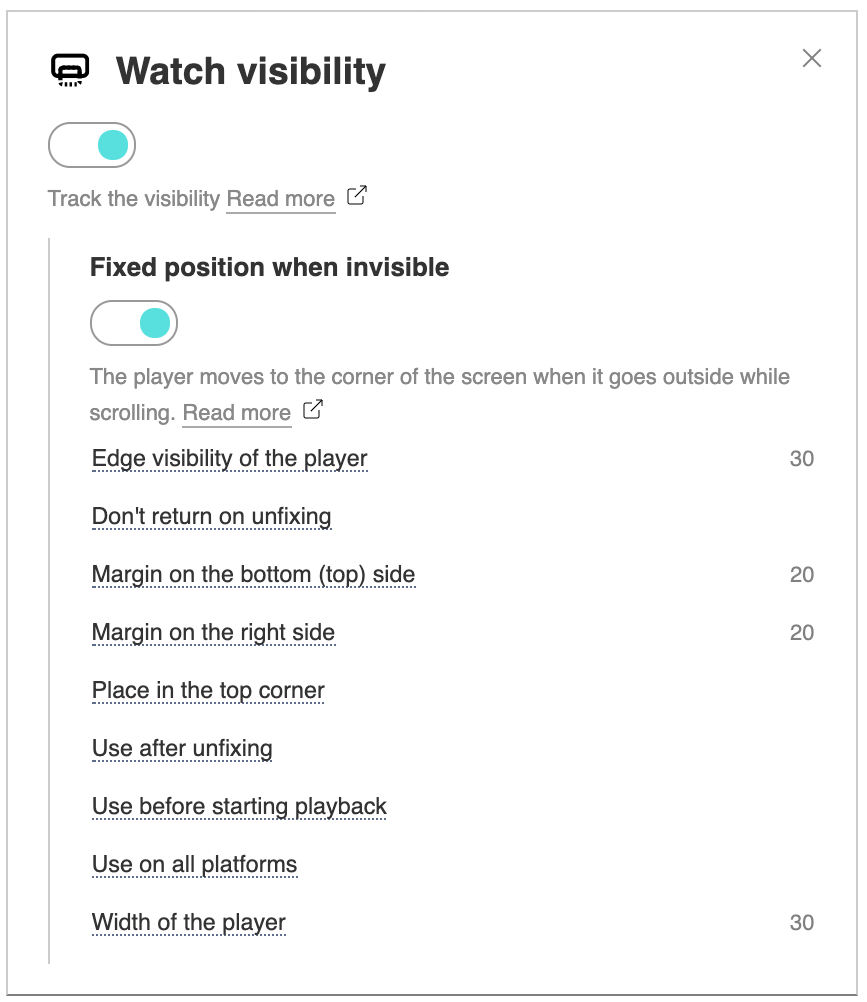 By default, the player will switch to the fix mode if
while scrolling less than 30% visibility

player was launched on desktop
was not returned to normal mode

In the settings you can change this options and visibility percentage, position, margins and size in lock position.
Important things:
To return to normal mode, you must create a custom element in the player interface with the command api:unfix
The player should be placed on the page as a normal object without absolute positioning in CSS.
This plugin does not work if the player is inside the iframe.
On the page there can be only one player with such settings.
Demo (start playback and scroll down)

---