Picture in picture for Safari and Chrome
Native mode
Picture in picture
switch video to the floating window and place in the corner outside of the browser.
It works with
Safari 9+ in iOS and Safari 10+ in macOS Sierra
Chrome 69+
How to use in Google Chrome 69
In Chrome 69 this option works in the experimental mode and is enabled via the config. You need to enable two options
chrome://flags/#enable-picture-in-picture
chrome://flags/#enable-surfaces-for-videos
Then you need to reboot browser (click the blue Relaunch button below).
How it works
You can create custom element with command api:pipwebkit. This element will only be displayed in browsers where such functionality is supported.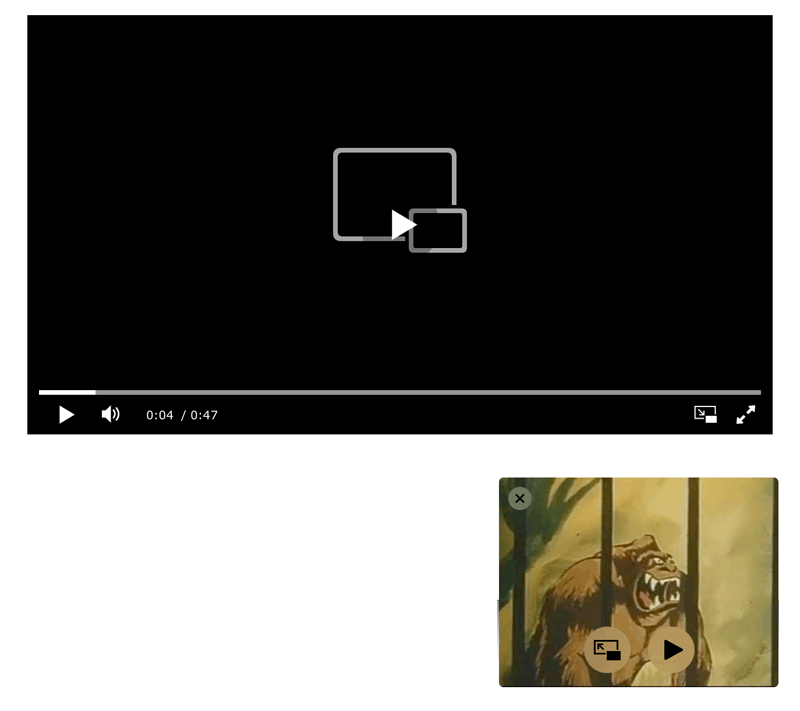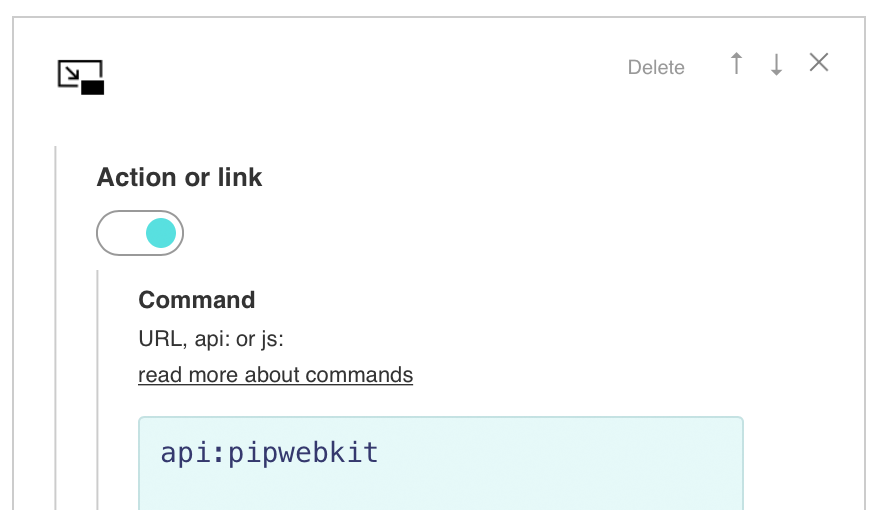 This option is available in PRO
An example can be found in the templates.
---