Chromecast
Chromecast
is a digital media player from Google that allows you to stream video from a small to a big screen (for example from smartphone to TV or projector) via WI-FI. Currently PlayerJS supports this technology for mp4, HLS and DASH.
Works only on domains with secure HTTPS protocol in Chrome browser.
How to setup
You must add a special button to the player interface. Create a custom element SVG type and place it in the right place. The button will be displayed only if the device is found on the WI-FI network and the content of the player is ready for broadcast. Then you need to specify the chromecast command as the action for this element.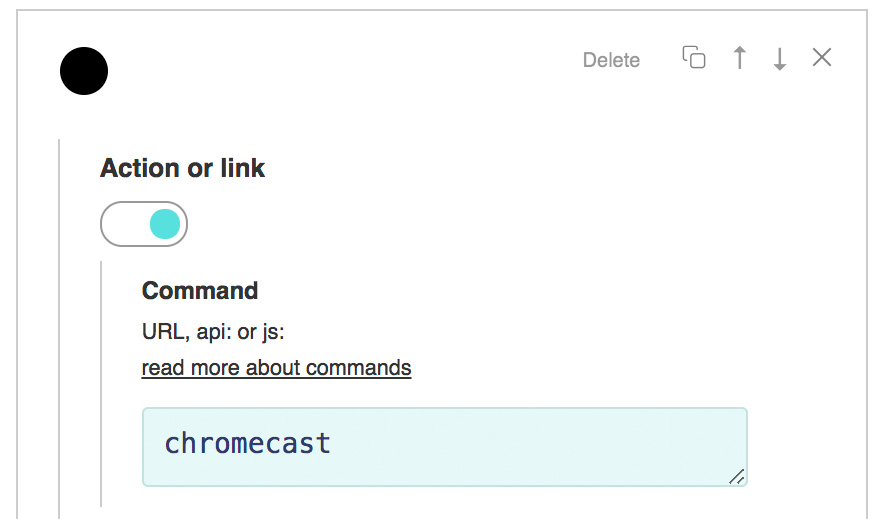 The icon for this element place directly Chromecast, so its design in the builder doesn't matter.
You need to enable Plugins / Chromecast


The player should have a familiar button (if the player has what to broadcast).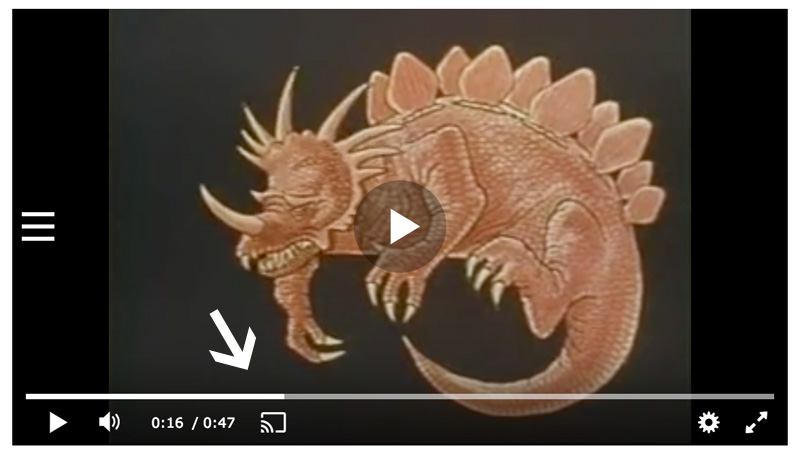 Since version 12.2, you can pass a different link to the Chromcast using the casturl parameter (the video must be delivered using the same technology as the main link).

This plugin is available in PRO, but you can use the free template.
---